I know, I know … it's a bit late for a review, but here it is!
Flights:
2016 was a year that forced me to travel a lot. I gained my H1B which forced me to go places and have me go back and forth.
I flew 4 times to Atlanta, went to Egypt, Brussels, Rio, Florianopolis, Sao Paulo, Indianapolis, Denver, Milan, Istanbul and Santo Domingo.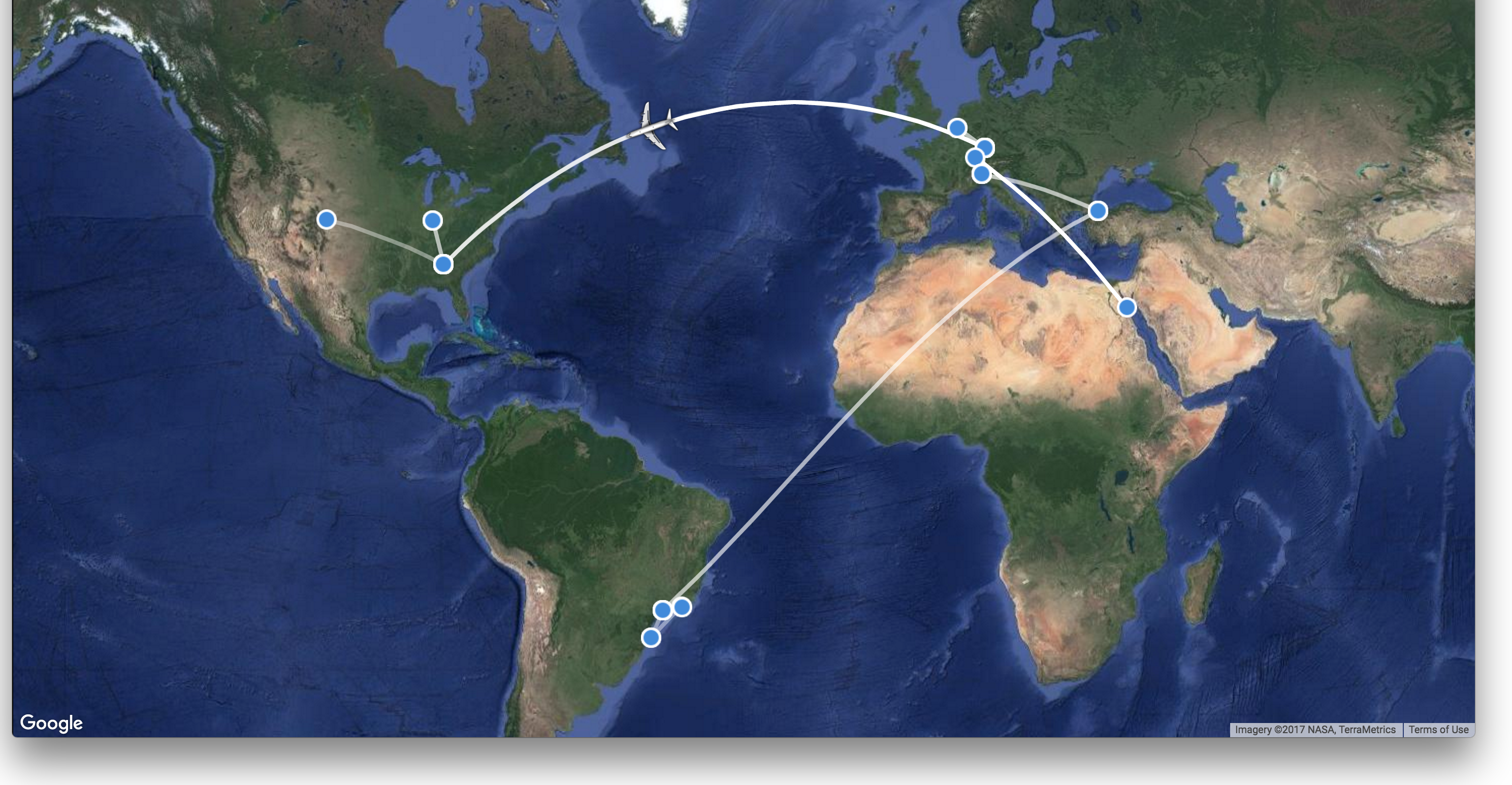 That's my Flightmap (mostly, I forgot SDQ)
Basically I flew 62 324 miles or 100 302 km in 2016. Not too bad.
Conferences:
I spoke at two conferences in 2016
* 360iDev - Denver, CO: "How To Properly Mentor A Junior Developer"
* Connect.Tech - Atlanta, GA: "Continuous Integration for iOS"
* I attended the "Release Notes" conference in Indianapolis, IN
Job:
I started my current job with Stable|Kernel, actually today is my one year anniversary with them. We moved to Buford, GA (near Atlanta) and rented a great townhouse.
So much about 2016! Let's hope for great 2017 with a few more conferences